SPECIAL BLACK FRIDAY OFFER
Become an Earthlove member for a year and get a free FULL-SIZE Bonus Box worth $100+ of sustainable eco goodies for just $239.80! 😻
As an annual member, you also receive free shipping on every seasonal box and exclusive member discounts in our eco marketplace, plus you are placed in our priority shipping queue so you are the first to receive the next seasonal box!
Use the Code: BFEARTHLOVEBOX at checkout
*Only valid for new members or seasonal subscribers who would like to upgrade. Expires 12/4 or while supplies last. Cannot be combined with other offers.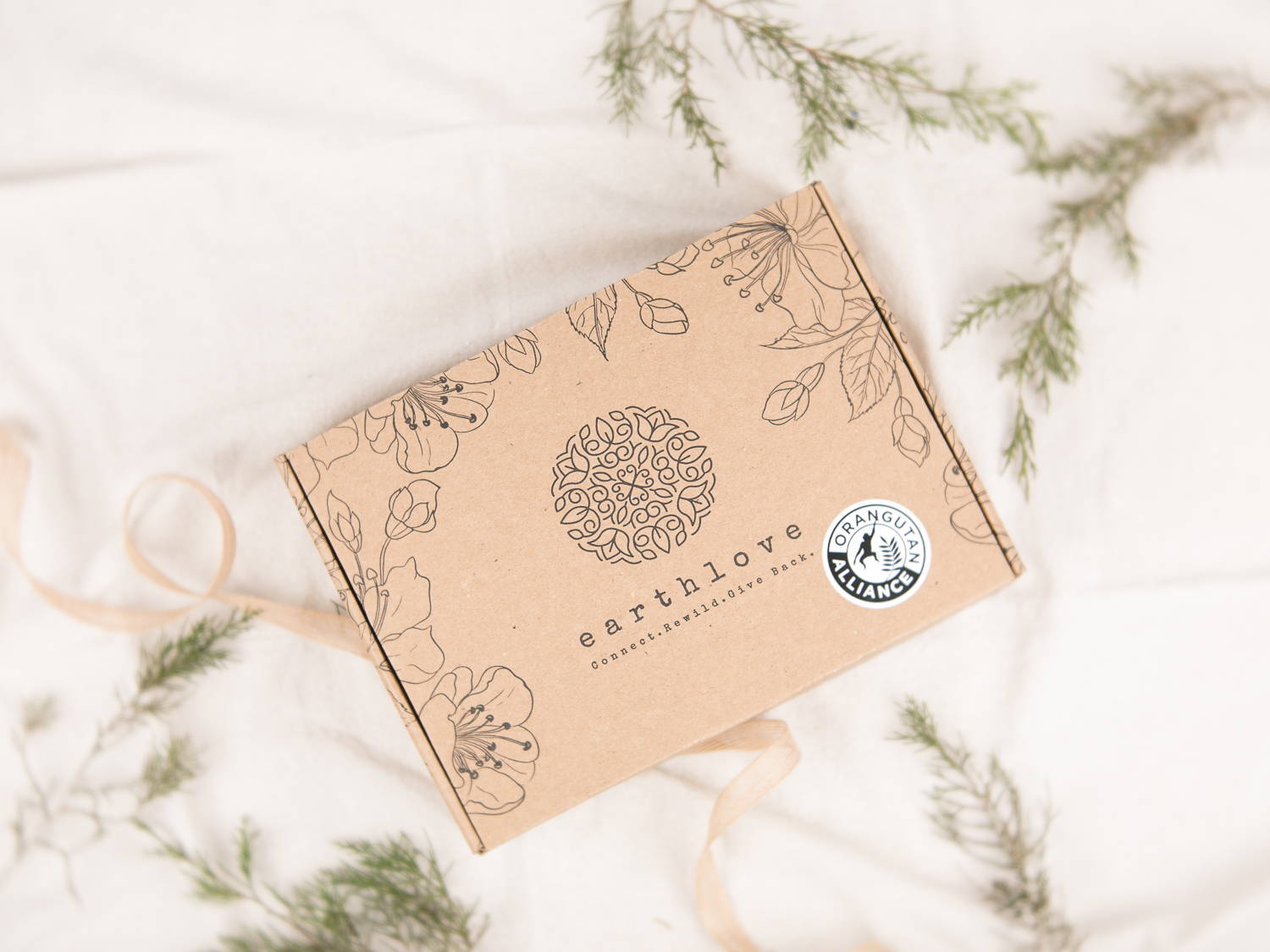 We begin shipping our Winter Box in:
We curate the best eco-conscious products that fit seamlessly into your life.
Earthlove is the premier eco-luxe lifestyle subscription box to help people live a more sustainable life. Our curated seasonal boxes include a mix of items from the best eco-conscious brands, including vegan bodycare, botanical wellness, zero waste swaps, healthy snacks, tea, apparel, home decor, and more as well as a magazine packed with eco tips and inspiration. Every box supports and environmental cause.
Our upcoming Winter 2020 box is our biggest yet featuring ELEVEN eco-luxe items from top brands (worth $224!).
This box will also be supporting the livelihoods of impoverished farmers through tree planting and regenerative agriculture in order to revitalize degraded lands. Follow us on social media to reveal the spoilers for the season!
We've revealed two spoilers so far. Follow us on social media to see more spoiler releases!
---
Ashwagandha Drinking Chocolate by Elements Truffles (retail value $12)
When its chilly outside, cozying up with a warm mug of hot chocolate is simply the best! Elements Truffles' organic vegan drinking chocolate mix is infused with Ashwagandha, the ancient adaptogenic superfood known for its energizing and stress relieving properties.

Sweetened with organic coconut palm sugar and handmade in small batches using Ayurvedic practices, this drinking chocolate is smooth and creamy and emphasizes the rich taste of Ecuadorian cocoa (fair trade, of course!)
---
All-Natural Solid Massage Cube by KOA+ROY (retail value $55)
Handcrafted with nine different organic, all-natural oils and butters and infused with a hemp isolate, this solid cube delivers the most relaxing and luxurious massage to aching muscles or areas that need a little TLC. We especially love how it glides smoothly and can feel tension just melt away after a long day on the farm!⠀⠀⠀⠀⠀⠀⠀⠀⠀
⠀⠀⠀⠀⠀⠀⠀⠀
The cube comes in a plastic-free compostable hemp box (including the plant-based stickers!).⠀
I started Earthlove because, like you, I care deeply for the Earth and could not sit idle while watching our ecosystems get destroyed by climate change, pollution, habitat loss, and the other perils. I believe that we need to look beyond "quick fixes" and truly examine our relationship with nature and its sacredness -- that's the vision that launched our award-winning seasonal subscription box!

We all want clean, safe, and sustainable food, wellness, and home products that feel great and don't leave a lasting impact on the Earth, but sometimes it's hard to find the time to do the research on what's best let alone try it out. Our motto is: to discover things that are good for us and good for the Earth.

Start a Membership that matters.