A Truly Sustainable
Subscription Box
---
Discover. Enjoy. Give Back. Earthlove is the award-winning subscription box for living an eco-conscious life. This season our Winter box includes ELEVEN items from the best eco-conscious brands, all full-size and worth $220+!
Order by December 12th for holiday delivery in the US
To create a more Earth-centered future by living more mindfully with our beautiful planet.
Discover 6-8 new eco-luxe products every season
---
Seasonal Memberships include:
One Book + 6-8 Eco Goodies
Seasonal Eco Challenge
Gives Back to Our Featured Cause
Participate in Community Votes
59.95/Quarter + FREE Shipping*
Everything in the Seasonal, plus:
Free Shipping
Shipping Priority Each Quarter
Discounts in our Eco Marketplace
Discounts on Limited Edition Boxes*
*Free shipping only available in the US. No discounts on "Build a Boxes".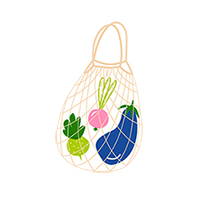 Every product we include in our boxes is vetted to the highest eco standards, including products that are all-natural, sustainably and ethically sourced, cruelty-free, non-GMO, vegan/beegan, and organic.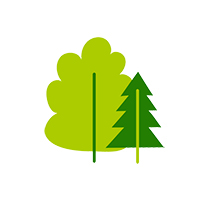 Our box magazine is printed on FSC-certified paper using waterless printing technology and our boxes, stickers, and packaging materials are 100% post-consumer, biodegradable, and created with environmentally-friendly algae-based inks—the most non-harmful inks available. We also offer carbon neutral shipping on all orders!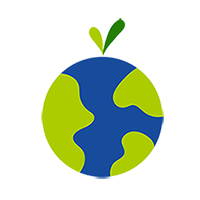 We partner with impactful environmental non-profits, like the Xerces Society and One Tree Planted, that are restoring critical habitat and protecting ecosystems around the world.
"From the thoughtful selection of products that use natural and sustainable ingredients and packaging, to the materials used to package the box itself – no stone was left unturned. It's clear Serina, the founder, is passionate about spreading the word and love for the earth. I already gushed about the individual products themselves above and can't even call out a favorite here below because everything is just so good. Collectively the items were such a wonderful variety that cross many different categories which is always awesome in a subscription box. I really enjoy that they work to create a community around this box too and starting with this box had let the subscribers vote for the monthly book, the cause partner and a few items that would be included. That makes it fun, interactive and exciting. I love that this season's cause parter supports the wildfire recovery in Australia (a portion of the proceeds from purchases of this box goes to help that cause)."
We ship one box per quarter (March, June, September, and December). Your first box ships within ten days of signing up unless otherwise stated above. Subscriptions renew on the 1st of March, June, September, and December. Annual subscriptions renew annually on the closest renewal date.
Yes! Our regular box is "beegan" (everything is vegan except for ethically-sourced insect products). If you would like a fully vegan box, type "vegan" in the note field on the cart page.
Is Earthlove plastic-free?
We are not completely plastic-free since some vendors use recyclable plastic for their items. However, we will always aim to curate products that come in plastic-free packaging first (e.g., glass, sugar cane resin, biodegradable packaging) when possible. All plastics in the box are 100% recyclable.
Yes! We believe in sustainability first and foremost: ingredients that are good for us and good for the planet. Our vendors are not completely restricted to the EWG list, but we do source from that list and others.
It's a surprise! But if you want to get a sneak peek for items in our upcoming boxes, follow us on Facebook or Instagram. Boxes will range widely from season to season, so you may get snacks, books, apparel, accessories, decor, gardening items, and wellness items in the box. We also include tips and exercises for connecting with the nature in your life.
Live Better.
Love the Earth.

(It's the only one we have!)