Choose your subscription plan and we'll curate a box each season packed with sustainable eco and self care products by the world's best eco-conscious brands.

You'll love our artisanal products and magazine filled with self care tips, eco challenges, and stories to help you live more consciously with the Earth.

Every box supports a cause voted by the Earthlove community. We partner with environmental non-profits each season who protect our ecosystems.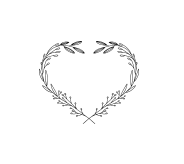 "I love receiving your boxes & I'm very grateful because I feel that with each box, I'm gaining more awareness; learning to live more sustainably."
"Keep up the great work, I love all the research you are doing on my behalf. I love reading all the information you provide for us, as well as trying out all the awesome products you have chosen for us! I also really love that you give us the beegan option!"
"I love this box so much. I wish I found this when it began. Thank you I need more plastic free and vegan lifestyle support!"

"If you're looking to help out Mama Earth a bit you can't really go wrong with a subscription box called EarthLove!"

"From the thoughtful selection of products that use natural and sustainable ingredients and packaging, to the materials used to package the box itself – no stone was left unturned."

This subscription is for one seasonal box, which renews on the 1st of March, June, September, and December. Your first box ships within ten business days of signing up unless we are in the "pre-order" phase for the next box or we are on holiday. Boxes then start shipping on the 15th of March, June, September, and December.
Shipping: Flat $5.95 U.S. SHIPPING | NOTE: Due to COVID-19, we are temporarily suspending international orders, including to Canada. If you live outside the US and would like to get to the waitlist send us an email at hello@earthlove.co and we will let you know when we start shipping internationally again.
Yes! Our regular box is "beegan" (everything is vegan except for ethically-sourced insect products). If you would like a fully vegan box, type "vegan" in the note field on the cart page.
Is Earthlove plastic-free?
We are not completely plastic-free since some vendors use post-consumer recycled plastic for their items. However, we will always aim to curate products that come in plastic-free packaging first (e.g., glass, sugar cane resin, biodegradable packaging) when possible. All plastics in the box are 100% recyclable.
Yes! We believe in sustainability first and foremost: ingredients that are good for us and good for the planet. Our vendors are not completely restricted to the EWG list, but we do source from that list and others.
It's a surprise! But if you want to get a sneak peek for items in our upcoming boxes, follow us on Facebook or Instagram. Boxes will range widely from season to season, so you may get snacks, books, apparel, accessories, decor, gardening items, and wellness items in the box. We also include tips and exercises for connecting with the nature in your life.
To create a more Earth-centered future by helping you live more mindfully with our beautiful planet.